The Mountains We Climb Everyday: Poorna Malavath
Everybody asks me how I managed to climb Mt. Everest at a young age of 13 years. I was successful in climbing the mountain with sheer hard work, the support of my mentor Mr. Praveen Kumar (I.P.S.), the guidance of my coach Mr. Shekhar Babu Bachinepally and the training at Rock Climbing School, Bhongir. But it was not just the physical mountain that I had to climb. If Everest was just one mountain to climb once in a lifetime, I had to climb one virtual mountain everyday! They say life is indeed an adventure and just like everybody else's, even mine was, albeit a bigger one.
No, I am not talking about the hardship of my training or the humble background I came up from. All these have already been portrayed through my biopic 'Poorna', directed by Mr. Rahul Bose. At the age of 12 years, I studied at the Social Welfare School of the then united Andhra Pradesh. Like most kids around me, I hated having to drink milk, I skipped meals and enjoyed a game of kabbadi in the sun baked fields.
Now, it's a no brainer that I couldn't have climbed Everest with such an attitude and habits. While training for Everest under the watchful eye of Mr. Parmesh Kumar, I had to drink milk (loads of it), eat 5 to 7 meals a day, sleep adequately and finally not miss classes at school. Now, trying to do it every single day for almost a year, was far more tougher for a 12 year old me, than the 12 hour climb to the summit from Camp-3! But then, my coach had put just one thought in my mind: The goal of standing on the top of the world.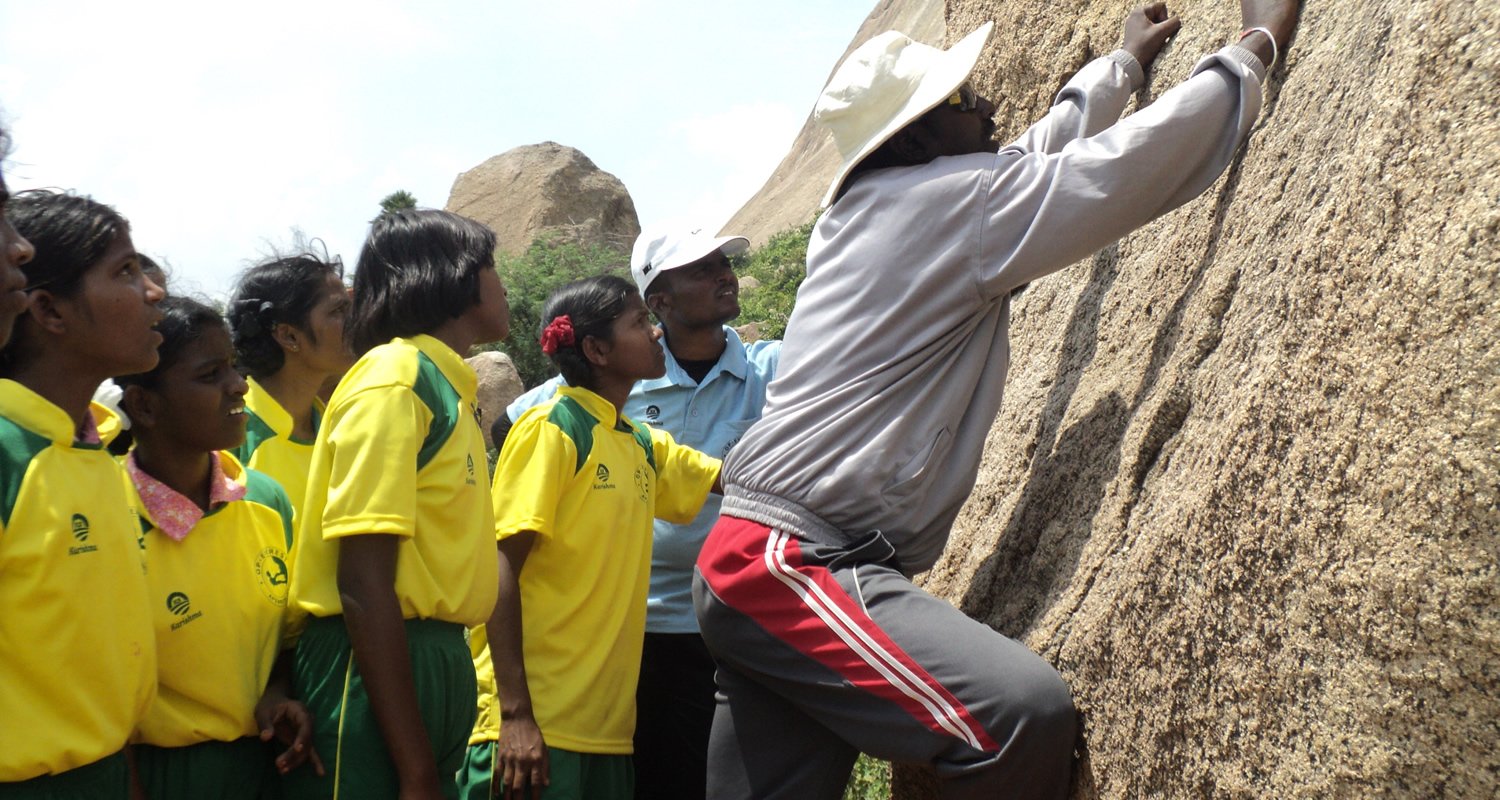 Looking back, I think this vision made the difference between quitting and moving forward under any circumstances. I now believe that no matter what the challenge is, from a simple task of drinking a glass of milk everyday to the most complex task of running a business under ever changing market scenario, being focussed on the end goal makes the difference between success and failure. So, no matter what the situation, one must always move forward in the direction of the goal.
Today, I am here at the University of Minnesota studying as an undergraduate. It's been more than 5 years since I have stood on top of Mt. Everest. Since then I have climbed other tall peaks around the world: Mt. Kilimanjaro, Mt. Elbrus, Mt. Cartensz Pyramid, Mt.Aconcagua, etc and Transcend Adventures was with me each time, providing the required training and logistics. And every time, it's the same struggle: start from the bottom, reach the top and do it all over again. It doesn't get easier anytime. You only become stronger with each attempt!
I still hate milk and drink it every single day :)